The MasterGuild Series
Chamber Music at Holy Names University
with Roy Bogas and friends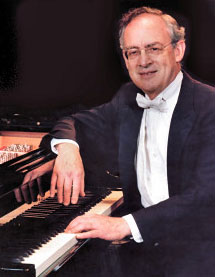 MasterGuild is proud to announce its 2018-2019 series of chamber music concerts. There will be four concerts starting on Sunday, November 4th at 7:15 P.M. in the Regents' Theater on the campus of Holy Names University, 3500 Mountain Boulevard in the Oakland hills, just off Highway 13 at the Redwood Road exit. All concerts take place

on Sunday

evenings at 

7:15 P.M

. The concerts last about two hours.

Sunday 

evening avoids many of the inevitable conflicts with other events that take place around the Bay 

on Saturday

evenings and

Sunday

afternoons. The complete dates are: November 4th, 

February 10th

, March 31st
The opening concert on November 4th will feature our wonderful first violinist Cordula Merks, concertmaster of the San Francisco Ballet orchestra, who will perform Brahms'
 lyrical sonata in G major with artistic director Roy Bogas.
 They will be joined by our popular group consisting of violinist Amy Hiraga, violist Nancy Ellis and cellist Peter Wyrick, all three 
members
 of the San Francisco Symphony where Peter is associate principal cellist, in a performance of Shostakovich's superb five movement Quintet for Piano and Strings.
A highlight of the season will occur on February 10th, when the guest artist will be 
the young cellist 
Mariko Hiraga Wyrick, daughter of violinist Amy Hiraga and cellist Peter Wyrick, whom we heard for the first time last season. Mariko will be featured as soloist in Ernest Bloch's seminal work "Schelomo" in a transcription for cello and piano quintet arranged by artistic director Roy Bogas. She will also take part in the great quintet for two cellos, two violins and viola by Franz Schubert.
On the March 31st concert, Roy Bogas will be joined by cellist Jean-Michel Fonteneau, violist Joy Fellows and violinist Cordula Merks. Jean-Michel is the founding member of the Ravel Quartet in France and is the director of the chamber music program at the San Francisco Conservatory, performing regularly at MasterGuild. The program will include the dramatic Piano Quartet in C minor, Opus 60, by Brahms.
The April program will contain two novelties: Bach's famous Toccata and Fugue in D minor and Ernest Bloch's delightful Concerto Grosso No. 1, both in new transcriptions by Roy Bogas. The Bloch concerto Grosso calls for the participation of a string bass, artist to be announced, who will also appear in a performance of Schubert's popular "Trout" quintet, so called because it contains a theme and variation movement that uses as its theme a famous song by Schubert entitled "Die Forelle", or "the Trout".
I hope that you will be able to attend one or more of our programs this season and that you will tell your friends about MasterGuild. Looking forward to seeing you at our concerts, I am your artistic director,

Roy Bogas

Again, the concert dates, all on Sunday evenings at 7:15 P.M, are:
---
Director and pianist Roy Bogas presents this exciting East Bay chamber music series with soloists and chamber musicians from the Bay Area and beyond. Concerts take place in Oakland in the Regents' Theater, Valley Center for the Performing Arts, at Holy Names University in Oakland, 3500 Mountain Blvd. on Sundays and an occasional Monday at 7:15 P.M. Admission prices are $20 general, $15. seniors and $5. for students with ID, at the door, cash or check only. For further information, please call (510) 559-8535 or email roybogas@masterguild.org

If you would like to receive concert notices via e-mail, please send an e-mail message to:  roybogas@masterguild.org  Sending concert information via e-mail will ensure that you receive prompt notification of new concert events.  It also saves mailing expense and contributes to the financial health of the MasterGuild Series. We appreciate your cooperation.