The MasterGuild Series
Chamber Music at Holy Names University
with Roy Bogas and friends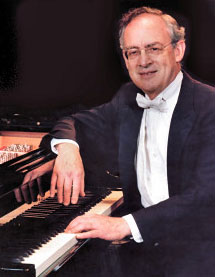 MASTERGUILD
MasterGuild is proud to announce its 2016 series of chamber music concerts. There will be four concerts starting on Sunday, January 17th at 7:15 P.M. (with one concert presented on a Monday evening, March 7th) in the Regents' Theater on the campus of Holy Names University, 3500 Mountain Boulevard in the Oakland hills, just off Highway 13 at the Redwood Road exit. All concerts take place
on Sunday
evenings at 
7:15 P.M.
 except the March 7th concert which is on a Monday evening. The concerts last about two hours.
Sunday 
evening avoids many of the inevitable conflicts with other events that take place around the Bay 
on Saturday
evenings, and
Sunday
afternoons. The complete dates are:
January 17th
, March 7th,
April 24th and May 22nd
.
This season's concerts will welcome a new musician to our core group of outstanding players. Her name is Cordula Merks, and she is the newly appointed concertmaster of the San Francisco Ballet orchestra. Cordula comes to us from the Seattle Symphony, where she is at present Assistant Concertmaster. Prior to that, she was concertmaster of several orchestras in Germany and remains an avid chamber music player. We look forward to working with her to present our programs to you for your listening pleasure.
The first three concerts will feature our fine group of string players which includes Cordula Merks and Amy Hiraga, violins, Nancy Ellis, viola and Peter Wyrick, our wonderful cellist. Joy Fellows will be our guest violist at the January program. As usual, your artistic director will be the pianist. The last concert, on
May 22nd
, will be of a different kind, possibly a Roy Bogas recital that is sure to include lots of Chopin. Details can be found on our program page.
I hope that you will be able to attend one or more of our programs this season and that you will tell your friends about MasterGuild. Looking forward to seeing you all at our concerts, I am your artistic director,
Roy Bogas
---
Director and pianist Roy Bogas presents this exciting East Bay chamber music series with soloists and chamber musicians from the Bay Area and beyond. Concerts take place in Oakland in the Regents' Theater, Valley Center for the Performing Arts, at Holy Names University in Oakland, 3500 Mountain Blvd. on Sundays at 7:15 P.M. Admission prices are $20 general, $15. seniors and $5. for students. For further information, please call (510) 559-8535 or email roybogas@masterguild.org

If you would like to receive concert notices via e-mail, please click the Sign Up button in the upper right corner of this web page, or send an e-mail message to:  roybogas@masterguild.org  Sending concert information via e-mail will ensure that you receive prompt notification of new concert events.  It also saves mailing expense and contributes to the financial health of the MasterGuild Series. We appreciate your cooperation.